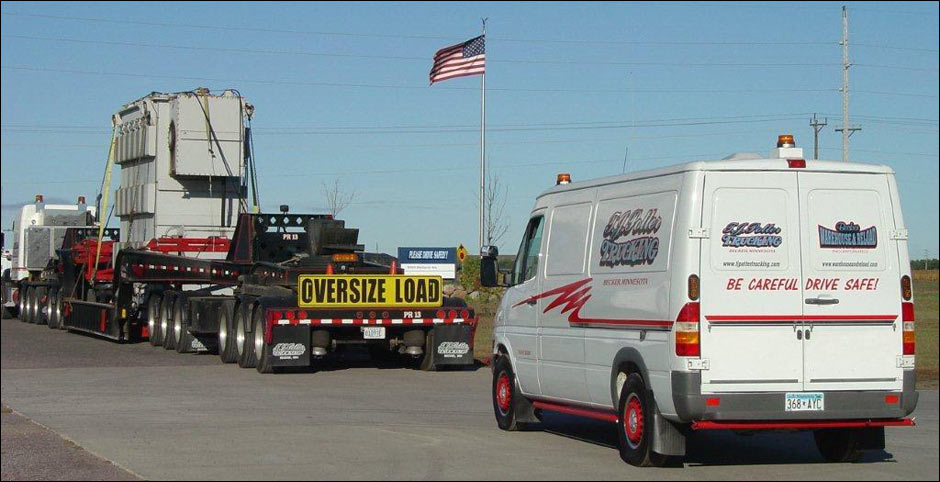 Our fleet of tractor/trailers can move your loads locally or nationwide, from a standard flatbed or stepdeck, to a specifically configured tractor/trailer configuration for heavy haul and oversize loads.
Prior to loading at T.J. Potter; one of our heavy haul experts will help you configure the best equipment selection for cost effective and efficient logistics. This will provide you with more flexibility to achieve the lowest shipping heights, along with heavier pay-loads that you require for your wide and high profile loads.
All tractors are 3 and 4 axle configurations
Trailer fleet assorted with specialty trailers
6-13 axle perimeter trailer configurations
Flatbeds, stepdecks, double drops and detachables are 5-6 and 7 axle configurations
9 axle flatbed are used for shafts, rotors and mill rolls
Multi-axle combinations up to 19 axles including rear-steer expandables
Heated service is available
Escort service is also available
T.J. Potter also offers company owned and operated escort pilot vehicles that ensure all the support equipment is onsite to expedite pre-trip loading for assured safety all the way through to the final destination. T.J. Potter escort service drivers are all certified professional drivers and are CDL licensed.